Canadian natural gas producers have some of the world's best health and safety records and are committed to fostering positive relationships with the local communities in which they operate.

Indigenous Relations
Our producers are dedicated to meaningful engagement with Indigenous communities potentially impacted by their development. While Canada has rigorous standards for formal consultation with Indigenous communities, Rockies' producers consider these requirements to be a starting point. Our producers value collaboration and partnerships with Indigenous Nations and provide support for Indigenous education and cultural and economic development initiatives.
One initiative by Birchcliff Energy is the sponsorship of a Youth and Elders camp in British Columbia for a local Indigenous Nation. This annual event offers the opportunity for youth and elders to gather in a traditional setting and share traditional knowledge and skills such as hunting, medicinal plants, language and stories, strengthening relationships between the young and the old and helping the youth to understand their cultural heritage.
Another initiative by ARC Resources is a partnership with Indspire, a national Indigenous registered charity that invests in the education of Indigenous Peoples, to provide scholarships to Indigenous youth from communities local to ARC's operations.
A key component of developing positive relationships with Indigenous communities is through workforce inclusion and business participation, such as the hiring of local Indigenous employees and businesses. Rockies' producers have collectively provided in excess of $35 million to support Indigenous communities and businesses.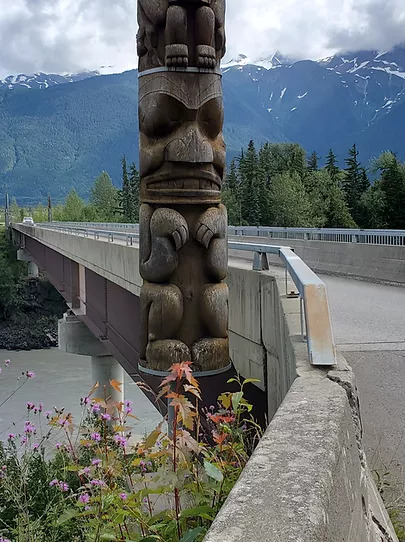 The Canadian energy industry as a whole is a leader in promoting opportunities for economic reconciliation and strong business relationships with Indigenous communities. Almost 9% of the Canadian oil and gas industry's procurement was from Indigenous businesses in 2020, well above the Canadian Government's target for public procurement (CAPP, PSPC). Further, the Canadian natural resources, agriculture and utilities industries lead the way in Indigenous participation in the workforce. This sector has the highest Indigenous share of workforce at 5.6%, more than 50% greater than the Indigenous share of Canada's overall workforce.


Statistics Canada. Table 14-10-0366-01 Employment by Indigenous group and industry (x 1,000)
Community Involvement
​Rockies' producers aim to foster positive relationships with local communities and stakeholders through sincere and responsive consultation. Each producer facilitates open communication and establishes processes to identify and address stakeholder concerns. Support and economic contributions to communities are made through employment and local business opportunities, as well as funding and volunteer support for local charitable and community-based organizations.
Health and Safety
Our producers prioritize health, safety and wellbeing of employees and contractors. They encourage strong safety culture across all levels of the organization and leadership, and implement comprehensive health and safety frameworks, training and management systems. Canadian producers lead the globe in monitoring and maintaining the highest safety culture and standards.